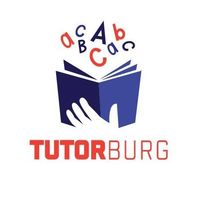 Description
Turtorburg in Williamsburg, Iowa offers one-on-one tutoring designs to improve reading, spelling, and writing.
Tutorburg specializes in several programs that can benefit any student; including students with Dyslexia, Dysgraphia, ADD/ADHD and LD. Their team of experienced tutors and educators are focused on providing a fun learning environment, customized to each student's personal needs. Tutorburg is proudly led by Mindy VanZuiden, an educator for over 15 years. Mindy is a Certified Dyslexia Specialist and has taught in Illinois, Tennessee, Kentucky, Indiana, and Iowa. She has a variety of experiences with many different types of learners which makes her versatile and tenacious.

Tutorburg has also recently added meeting space and offers Wi-Fi, cast-enabled T.V., large whiteboards, and a quiet, private space with up to three large rooms.
They are now accepting office rentals between 8:00 am-2:00 pm. Book an hour for only $15. Save more when you book 4 or more hours.